The Scarlet Witch Has a Powerful Magical Artifact That May be More Dangerous Than it Appears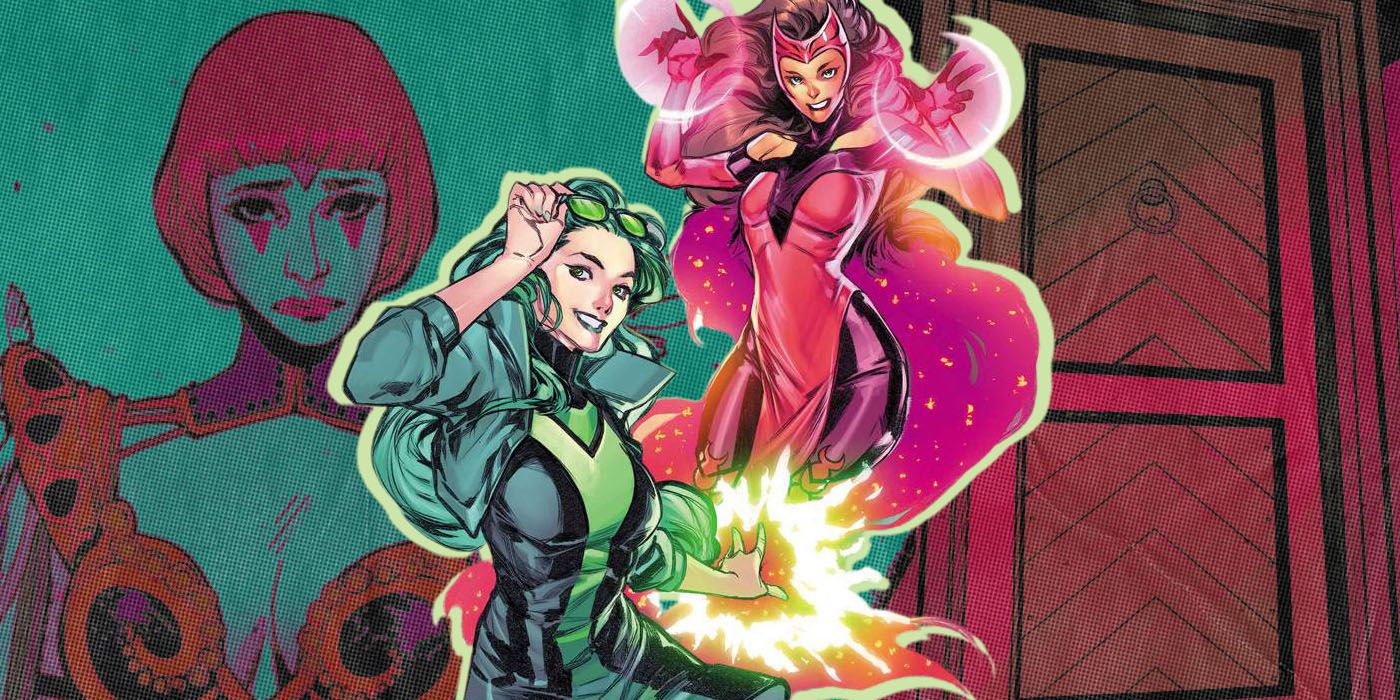 The Scarlet Witch Has a Powerful Magical Artifact That May be More Dangerous Than it Appears,In Scarlet Witch's new series, Wanda Maximoff gains access to a powerful magic device - and it may be more dangerous than it appears.
The Scarlet Witch Has a Powerful Magical Artifact That May be More Dangerous Than it Appears
The following article contains spoilers from Scarlet Witch #3, on sale now from Marvel Comics.
When the Scarlet Witch opened her new magic shop to help others. The means by which she finds those in need, the Last Door, is essentially a magical path that brings people who don't have any support to her. However, Scarlet Witch #3 (by Steve Orlando, Sara Pichelli, Elisabetta D'Amico, Matthew Wilson, and VC's Cory Petit) makes it clear that the Last Door's abilities do not end at the confines of the Earth itself or even this dimension.
Her most recent client, Mardj, hails from Sub-Atomica, a parallel dimension to Earth. While Scarlet Witch and her sister, Polaris, were able to assist Mardj with her problems, the fact that the Last Door could open a path between dimensions proves that there are few limits to its capabilities. It also raises the question of how selective the door is regarding the clients it opens itself up to.
CBR VIDEO OF THE DAY
The Last Door is Scarlet Witch's Most Mysterious Tool
Scarlet Witch has been trying to provide the helping hand she wishes she'd had during her darkest moments. To that end, she crafted the Last Door. A detection device and portal, the Last Door looks for those with nowhere else to turn to and appears before them, giving them a direct line to the Scarlet Witch. It has worked well thus far, allowing Scarlet Witch to help liberate a brainwashed town and expel Viv Vision's nightmares.
However, this time around the door brought the conflicts of another dimension to the Scarlet Witch's home. In the process, she was dragged into a grand adventure to help find a mythical sword, and liberate a city from an occupying force in Sub-Atomica. While Scarlet Witch was victorious, and in truth made it look fairly easy to deal with, it's still concerning whom the Last Door may or may not let through.
The Last Door Could Help Marvel's Supervillains
Aside from the vague aforementioned qualities, Scarlet Witch has provided no further details about how the Last Door works, meaning anything can happen. If the door appears to anyone in need and has no limit to where it can search for them, then both good and evil people can come through. She did not specify if there are any prerequisites to enlist the door's help, just that it would appear to those with nowhere else to turn.
This alone could describe villains who are about to be defeated when their plans fail and they're defenseless against the heroes fighting against them. The Last Door could appear to them just as they are about to be taken down, providing a convenient exit and bringing them right to the Scarlet Witch's doorstep. While there aren't many villains that can truly threaten her, that doesn't mean one who can won't come through. Thankfully, only good people have found their way through the Last Door so far, but if this theory pans out, then the Scarlet Witch will need to reevaluate how she finds those who need her help.