One Detail About Overwatch 2's Hammond Design Doesn't Make Sense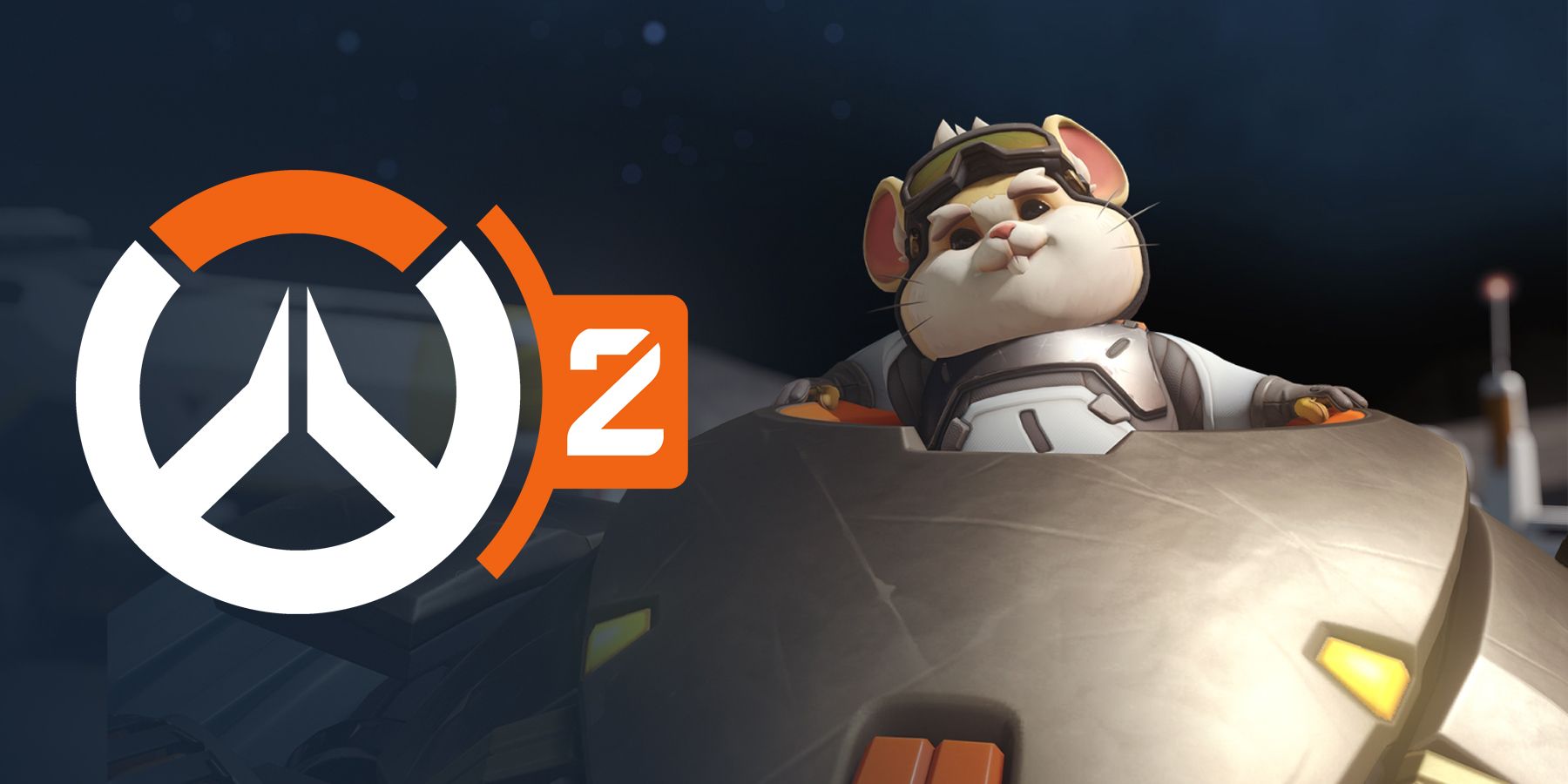 One Detail About Overwatch 2's Hammond Design Doesn't Make Sense,There is a weird detail about Overwatch 2's rodent Tank Hero Wrecking Ball, also known as Hammond, that doesn't make sense under closer inspection.
One Detail About Overwatch 2's Hammond Design Doesn't Make Sense
Fans have noticed something very odd about Overwatch 2's mech-piloting hamster, Hammond. And while Overwatch 2 may not be a game where realism is an exceptionally high priority, Hammond's design does not make sense when someone looks too closely.
Released in 2022, Overwatch 2 is a sequel and replacement for Blizzard's popular multiplayer FPS Overwatch. Hammond, also known as Wrecking Ball, is among the playable characters in both games. A genetically modified space hamster, he was one of several animals experimented on as part of a lunar colony project. Unlike Overwatch's hyperintelligent gorilla Winston, Hammond isn't capable of human speech despite having the intelligence for it. He's also quite small despite being a giant by hamster standards. For those reasons, Hammond relies on his spherical mech for combat and translating his vocalizations into human language.
GAMERANT VIDEO OF THE DAY SCROLL TO CONTINUE WITH CONTENT
RELATED: Reinhardt Player Uses Classic Super Mario Strategy to Kill Orisa in Overwatch 2
Wrecking Ball's mech is impressive for something built out of an escape pod and scrap metal. However, as one Reddit user pointed out, it features a significant design flaw. Namely, Hammond pilots the mech into battle while sticking his head out of the hatch on the top. Weirdly, the inside of the mech is spacious enough for him to duck inside while rolling. This suggests that either Hammond can, for some reason, pilot but not shoot his weapons from inside of it or that Overwatch 2's hamster Hero chooses to expose himself to unnecessary extra danger.
Why does Hammod stick his head out of his ball mech during combat when he could stay safe inside the mech. Is he stupid?
by u/DOOMdiff in Overwatch
Now, the obvious answer for this design decision is that Blizzard wants players to be able to see that Hammond is a hamster. Wrecking Ball spends all his time inside the mech, so developers need some way of visually showing that a rodent is controlling a giant robot. Blizzard presumably could have found some other way of getting that across while keeping him more protected. Still, there's just something comical about a hamster sitting on top of a giant metal ball. This also puts Overwatch 2's Wrecking Ball in the same category as every video game protagonist who refuses to wear a helmet because developers want players to see their faces.
Overwatch 2 fans have also suggested some in-universe explanations for this design choice. One possibility is that Hammond wants his opponents to know that a hamster is defeating them. Meanwhile, one piece of dialogue between him and fellow Overwatch and Overwatch 2 Hero Symmetra references Hammond having to turn up his air conditioner, so maybe it's simply hot in there. Fan explanations aside, it's an odd design flaw that might fly under the radar until someone points it out.
Overwatch 2 is available now on PC, PS4, PS5, Switch, Xbox One, and Xbox Series X/S.
MORE: Overwatch 2: Reaper's Edginess Stems From Tragedy
Related News & Content
How Kevin Smith's 'Chasing Amy' saved a queer filmmaker's life

How Kevin Smith's 'Chasing Amy' saved a queer filmmaker's life,'Chasing Chasing Amy,' a documentary premiering at the Tribeca Film Festival, documents the inspirational impact of Kevin Smith's movie on queer filmmaker Sav Rodgers.

Tags: Entertainment entertainment news entertainment weekly ew EW.com Movies

Ariana confronts Raquel in 'Vanderpump Rules' reunion part 3 clip

Ariana confronts Raquel in 'Vanderpump Rules' reunion part 3 clip,Ariana confronts Raquel for the first time in this exclusive clip from part 3 of the 'Vanderpump Rules' reunion.

Tags: Entertainment entertainment news entertainment weekly ew EW.com TV

Here's how a SAG-AFTRA strike could impact film and television

Here's how a SAG-AFTRA strike could impact film and television,The WGA is on strike and SAG-AFTRA might be joining the picket line next. Here's a quick explainer on what the guild wants, when a strike could happen, and how it would impact film and TV.

Tags: Entertainment entertainment news entertainment weekly ew EW.com Movies

Arnold Schwarzenegger was 'hurt' by first box office flop 'Last Action Hero'

Arnold Schwarzenegger was 'hurt' by first box office flop 'Last Action Hero',Arnold Schwarzenegger didn't want to see anyone for a week following the reception to 'Last Action Hero,' his first box office flop.

Tags: Entertainment entertainment news entertainment weekly ew EW.com Movies

'Hocus Pocus 3' in development at Disney

'Hocus Pocus 3' in development at Disney,Disney is developing 'Hocus Pocus 3' following the streaming success of 'Hocus Pocus 2' on Disney+, starring Bette Midler, Sarah Jessica Parker, and Kathy Najimy.

Tags: Entertainment entertainment news entertainment weekly ew EW.com Movies

Susan Boyle makes emotional return to TV after stroke

Susan Boyle makes emotional return to TV after stroke,Susan Boyle made an emotional return to TV on 'Britain's Got Talent,' singing 'I Dreamed a Dream' and revealing that she suffered a stroke in 2022.

Tags: Entertainment entertainment news entertainment weekly ew EW.com Music

Margaret Qualley and Christopher Abbott on their S&M rom-com 'Sanctuary'

Margaret Qualley and Christopher Abbott on their S&M rom-com 'Sanctuary','Maid' star Margaret Qualley and 'Girls' alum Christopher Abbott tell EW all about their twisted yet playful S&M rom-com 'Sanctuary.'

Tags: Entertainment entertainment news entertainment weekly ew EW.com Movies

Arnold Schwarzenegger said Linda Hamilton was 'f—ing more cut than me' for 'Terminator 2'

Arnold Schwarzenegger said Linda Hamilton was 'f---ing more cut than me' for 'Terminator 2',Arnold Schwarzenegger recalls seeing Linda Hamilton's buffed up 'Terminator 2' biceps for the first time: 'f---ing more cut than me.'

Tags: Entertainment entertainment news entertainment weekly ew EW.com Movies

Astrud Gilberto, 'The Girl From Ipanema' singer, dies at 83

Astrud Gilberto, 'The Girl From Ipanema' singer, dies at 83,Astrud Gilberto, the Brazillian singer behind 'The Girl From Ipanema' has died at 83.

Tags: Celebrity Entertainment entertainment news entertainment weekly ew EW.com

Winter storm bringing snow to the Northeast, New England this week

Winter storm bringing snow to the Northeast, New England this week,Blockbuster snow totals aren't expected, but there is an increasing likelihood that several inches could fall in interior New York state.

Tags: Blizzard New York Post News nypost.com Snow Weather

Overwatch 2 LoverWatch Dating Sim Explained

Overwatch 2 LoverWatch Dating Sim Explained,Blizzard has announced an upcoming Dating Simulator game today as a spin-off for Overwatch entitled 'LoverWatch' to celebrate the upcoming Valentine's Day. The

Tags: Blizzard dbltap.com Games

Overwatch 2's One Punch Man collaboration goes live

Overwatch 2's One Punch Man collaboration goes live,Back in early February we saw Overwatch 2's 3rd Season of content go live, adding a new themed Battle Pass, an additional map and more. The most interesting announcement for Season 3 was the collaboration between Overwatch 2 and One Punch Man. One month into Season 3, the crossover is now officially live. Available to …

Tags: Blizzard crossover Featured Tech News kitguru.net News One Punch Man opm Overwatch ow2 Software & Gaming

Overwatch 2 Fans Want a Metal Gear Solid Collaboration Next

Overwatch 2 Fans Want a Metal Gear Solid Collaboration Next,Overwatch 2 and Metal Gear Solid fans think about how the two games could collaborate, noticing similarities in characters from both.

Tags: Activision Blizzard Game Rant gamerant.com Games Konami Metal Gear Solid Overwatch Overwatch 2 PC gaming PS4 PS5 Switch Xbox One Xbox Series X

World of Warcraft Free Trial Returns This Weekend

World of Warcraft Free Trial Returns This Weekend,For just a few days, World of Warcraft players that haven't experienced the Dragonflight expansion yet can take the free trial for a spin.

Tags: Blizzard Dragonflight Game Rant gamerant.com Games PC gaming Warcraft World of Warcraft

World of Warcraft Might Have Accidentally Leaked Dragonflight 10.2 Zone

World of Warcraft Might Have Accidentally Leaked Dragonflight 10.2 Zone,An image datamined from the World of Warcraft Embers of Neltharion Public Test Realm gives clues as to where Patch 10.2 might take place.

Tags: Activision Blizzard Dragonflight Game Rant gamerant.com Games PC gaming Warcraft World of Warcraft

World of Warcraft: Aberrus Raid Boss List in Embers of Neltharion Revealed

World of Warcraft: Aberrus Raid Boss List in Embers of Neltharion Revealed,The Raid Encounter Journal for World of Warcraft Patch 10.1 gives a first look at the bosses players will fight in Aberrus, the Shadowed Crucible.

Tags: Activision Blizzard Dragonflight Game Rant gamerant.com Games PC gaming Warcraft World of Warcraft

The Founding Members of Overwatch and Where They Are Now

The Founding Members of Overwatch and Where They Are Now,Those who recently fell in love with Overwatch through its free-to-play sequel may want to catch up on some lore about the eponymous organization.

Tags: Blizzard explainer Game Rant gamerant.com Games Overwatch Overwatch 2 PC gaming PS4 PS5 Switch Xbox One Xbox Series X

World of Warcraft May be Adding Voice and Pronoun Character Customization Options Soon

World of Warcraft May be Adding Voice and Pronoun Character Customization Options Soon,World of Warcraft fans discover evidence that an upcoming Dragonflight patch may add customization options for a character's voice and pronouns.

Tags: Activision Blizzard Dragonflight Game Rant gamerant.com Games PC gaming Warcraft World of Warcraft

Diablo II: Resurrected releases September 23 and I'm so down

Diablo II: Resurrected releases September 23 and I'm so down,Diablo II: Resurrected got a release date during the Xbox and Bethesda E3 2021 stream. The remaster is due out September 23, 2021.

Tags: Beta Blizzard Destructoid destructoid.com Diablo E3 News Nintendo Switch PC PS4 PS5 Remaster Role Playing Games Xbox One Xbox Series S

World of Warcraft's long-awaited Chains of Domination update is out this month

World of Warcraft's long-awaited Chains of Domination update is out this month,World of Warcraft wasn't really pivoting itself as the premiere MMO this past year. Chains of Domination may change that.

Tags: Blizzard Destructoid destructoid.com MMO PC World of Warcraft

Blizzard Conditions, Severe Weather Strike Northern Plains and Southern US

Blizzard Conditions, Severe Weather Strike Northern Plains and Southern US,Inclement weather returns to the US as it heads towards the spring season. Blizzard conditions will occur due to snow with gusty winds over parts of the Northern Plains and Upper Midwest in the coming days until early next week, according to the National Weather Service (NWS).

Tags: Blizzard blizzard conditions Nature World News natureworldnews.com severe thunderstorms severe weather US blizzard us weather Weather

Powerful winter storm to blast at least 10 states with snow, ice from the Midwest to Northeast late this week

Powerful winter storm to blast at least 10 states with snow, ice from the Midwest to Northeast late this week,A powerful winter storm is set to bring snow and ice to millions of people from the Midwest to the Northeast late this week.

Tags: Blizzard New York Post News nypost.com Snow Weather Winter Storm

Overwatch 2's vice president is leaving after six years at Blizzard

Overwatch 2's vice president is leaving after six years at Blizzard,Jon Spector, Blizzard's vice president and Overwatch's commercial leader, is leaving after six years with the developer.

Tags: Blizzard Blizzard Entertainment first person Free to play Multiplayer Competitive Multiplayer Cooperative News Nintendo Switch Overwatch 2 PC PS4 PS5 Shooter Shooter First Person single player VG247 vg247.com Xbox One Xbox Series XS

Sorry, Blizzard's Diablo IV isn't going to be added to Xbox Game Pass

Sorry, Blizzard's Diablo IV isn't going to be added to Xbox Game Pass,Rod Fergusson, the General Manager of the Diablo franchise at Blizzard, says the action-RPG sequel Diablo IV won't be available on Microsoft's Xbox Game Pass or PC Game Pass

Tags: Blizzard Diablo 4 Diablo 4 open beta Diablo IV Diablo IV Open Beta Gaming Microsoft Microsoft xbox game pass neowin.net Pc games pass Xbox Game Pass xbox game pass ultimate

Overwatch 2 Director Is Acknowledging His Game's 'Bad' Matchmaking

Overwatch 2 Director Is Acknowledging His Game's 'Bad' Matchmaking,The game director of Overwatch 2, Aaron Keller, has taken responsibility for the 'bad' matchmaking in the game and has shared the team's plans to fix it. Read on to learn more about the discrepancies in player skill levels, how the matchmaking tool works, and the recent Mid-Season patch that promises to alleviate some of these problems.

Tags: bad matchmaking Blizzard delta ratings Game Director Games Gaming Malaysia matchmaking rating online FPS Overwatch 2 PCMR pokde.net

World of Warcraft May be Adding Hardcore Realms

World of Warcraft May be Adding Hardcore Realms,Some World of Warcraft fans discover text in the 10.1 PTR that suggests hardcore realms might be coming to retail or Classic WoW in the near future.

Tags: Activision Blizzard Dragonflight Game Rant gamerant.com Games PC gaming Warcraft World of Warcraft

Rod Fergusson Addresses Diablo 4 Xbox Game Pass Rumors

Rod Fergusson Addresses Diablo 4 Xbox Game Pass Rumors,With the Diablo 4 open beta approaching, Blizzard's Rod Fergusson addresses recent rumors indicating that the game will be coming to Xbox Game Pass.

Tags: Activision Blizzard Diablo Diablo 4 Game Rant gamerant.com Games Microsoft Xbox Game Pass Xbox One Xbox Series S Xbox Series X

World of Warcraft: Worgen Getting Highly-Requested Racial Trait in 10.1

World of Warcraft: Worgen Getting Highly-Requested Racial Trait in 10.1,World of Warcraft gives Worgen players a new racial trait in Patch 10.1 that fans have requested since the Dracthyr were added in Dragonflight.

Tags: Activision Blizzard Dragonflight Game Rant gamerant.com Games PC gaming Warcraft World of Warcraft

Blizzard says it has "no plans" to release Diablo 4 on Game Pass

Blizzard says it has "no plans" to release Diablo 4 on Game Pass,Blizzard has said it has "no plans" to release Diablo 4 on Game Pass.

Tags: action adventure activision blizzard Bird view Isometric Blizzard Blizzard Entertainment Blockbuster Diablo Diablo IV Hack u0026 Slash Multiplayer Cooperative News PC PS4 PS5 RPG RPG Action single player VG247 vg247.com Xbox One Xbox Series XS

You can start preloading Diablo IV on PC ahead of the March 17 early access open beta

You can start preloading Diablo IV on PC ahead of the March 17 early access open beta,The preload size for the Diablo IV early access open beta will be 40GB in size, but you can choose to include the high-resolution texture pack which will increase the preload size to 80GB.

Tags: Blizzard Diablo 4 Diablo IV Diablo IV Open Beta Diablo iv preload Gaming neowin.net

Diablo IV is not coming to Xbox Game Pass

Diablo IV is not coming to Xbox Game Pass,Diablo IV is the next big game set to come from Activision Blizzard, and while the acquisition by Microsoft has yet to go through, fans were beginning to wonder whether the upcoming ARPG would find its way on Xbox's Game Pass service. Unfortunately – though unsurprisingly – this will not be the case. Releasing a …

Tags: Blizzard Console Diablo Featured Tech News Game Pass iv kitguru.net Microsoft News Software & Gaming xbox

Microsoft Signs 10-Year Long Deals With Ubitus and Boosteroid Cloud Gaming Services

Microsoft Signs 10-Year Long Deals With Ubitus and Boosteroid Cloud Gaming Services,In the space of two days, Microsoft has announced long term partnerships with two different cloud gaming services. It is posited that the technology giant is rolling out a wide-ranging strategy to make good with regulators, who hold the keys to the clearance of an Activison Blizzard acquisition wort...

Tags: Activision activision blizzard Blizzard cloud gaming deal GeForce GeForce NOW Microsoft Nintendo nvidia techpowerup.com

Overwatch 2 Players Debate Which Hero Has The Worst Ultimate

Overwatch 2 Players Debate Which Hero Has The Worst Ultimate,Doomfist and Bastion mains are in shambles.

Tags: Blizzard Game News Games Overwatch 2 thegamer.com

Former Diablo Developers Form New Studio Gas Giant Games

Former Diablo Developers Form New Studio Gas Giant Games,Two famous Diablo developers join forces to create Gas Giant Games, a new video game studio staffed with veterans from a dozen AAA titles.

Tags: Blizzard Diablo Diablo 3 Diablo 4 Game Rant gamerant.com Games GDC Overwatch World of Warcraft

World of Warcraft: 10.1 Campaign Teases New Black Dragon Aspect

World of Warcraft: 10.1 Campaign Teases New Black Dragon Aspect,The campaign for World of Warcraft's new Embers of Neltharion patch gives hints as to who might become the next Aspect of the Black Dragonflight.

Tags: Activision Blizzard Dragonflight Game Rant gamerant.com Games PC gaming Warcraft World of Warcraft

Diablo 4 Beta: Crossplay Multiplayer Explained

Diablo 4 Beta: Crossplay Multiplayer Explained,Unlike some previous Diablo games, Diablo IV's crossplay multiplayer will let you team up with your friends even if you all play on different platforms

Tags: Blizzard Den of Geek denofgeek.com Diablo Games PC gaming playstation xbox

Diablo 4 Beta: Early Access Start Time and How to Join

Diablo 4 Beta: Early Access Start Time and How to Join,If you want to try Diablo 4 before you buy, here's how you can join the game's upcoming betas (including the Early Access period).

Tags: Blizzard Den of Geek denofgeek.com Diablo Games

Hearthstone shakes up the Battlegrounds pool, nerfs Paladins

Hearthstone shakes up the Battlegrounds pool, nerfs Paladins,Hearthstone is getting a lot of new content with patch 20.4, including a Malfurion story, more purchase options, and meta shakeups.

Tags: Blizzard Card games Destructoid destructoid.com Hearthstone Mobile PC

Here's how level boosts work in World of Warcraft Classic

Here's how level boosts work in World of Warcraft Classic,World of Warcraft Classic: Burning Crusade is out, and players can boost to level 58 to experience the new content. Here's how it works.

Tags: Blizzard Destructoid destructoid.com Guides MMO PC World of Warcraft

It's Heroes of the Storm's sixth anniversary, and I'm celebrating it if Blizzard isn't going to

It's Heroes of the Storm's sixth anniversary, and I'm celebrating it if Blizzard isn't going to,Heroes of the Storm is entering its sixth anniversary; and after being snubbed at BlizzConline, Blizzard still hasn't recognized it.

Tags: Blizzard Destructoid destructoid.com MOBA PC

Live A Live Review: Undercooked Time-Hopping RPG

Live A Live Review: Undercooked Time-Hopping RPG,Live A Live takes too long to settle into its RPG groove, making it a missed opportunity on too many fronts.

Tags: GameSkinny gameskinny.com

Easy ways to earn your Trading Post currency in June to get Quawks!

Easy ways to earn your Trading Post currency in June to get Quawks!,June is here and that means it's almost time for summer vacations and weekends at the beach, so you may not have as much time to play World of Warcraft if you want any of the current batch of rewards from Dragonflight's favorite new feature the Trading Post. For those players who want to get Quawks as soon as possible, we've assembled a list of activities that are on the easier side to complete — and many can be done even without the Dragonflight expansion.As a reminder, you need 1000 points from a variety of activities to unlock the Quawks parrot mount.

Tags: Blizzard Watch blizzardwatch.com trading post trading post rewards wow

Signalis Review: Signifier, Signified, Horrifier, Horrified

Signalis Review: Signifier, Signified, Horrifier, Horrified,Developer rose-engine's debut is a near masterwork in a much-missed mode of horror gaming.

Tags: GameSkinny gameskinny.com

The Little Mermaid (2023)

The Little Mermaid (2023),Why watch a movie when you know there's a better version out there and it's readily available on streaming platforms? This is especially true regarding Disney's live-action feature, The Little Mermaid, directed by Rob Marshall and written by David Magee. Controversy aside, the original animated classic is far superior, and it is best just to avoid

Tags: [db:keycat] [db:keytags] 4 Alan Ng Awkwafina childrens Daveed Diggs feature filmthreat.com Halle Bailey Jacob Tremblay Javier Bardem Jonah Hauer King Melissa McCarthy Walt Disney Studios

Stars Wearing Sporty Bikinis: Photos Of Nina Dobrev & More

Stars Wearing Sporty Bikinis: Photos Of Nina Dobrev & More,See photos of celebrities wearing sporty bikinis here.

Tags: Fashion Fashion Features Hailey Baldwin hollywoodlife.com Nina Dobrev

Heidi Klum's Sexiest Red Carpet Looks: Photos Of Her Hottest Outfits In Honor Of Her 50th Birthday

Heidi Klum's Sexiest Red Carpet Looks: Photos Of Her Hottest Outfits In Honor Of Her 50th Birthday,Check out photos of Heidi Klum's hottest outfits on the red carpet here!

Tags: Fashion Heidi Klum hollywoodlife.com Red Carpet

Millie Bobby Brown Gives Bridal Vibes In White Outfit With Jake Bongiovi At Engagement Party

Millie Bobby Brown Gives Bridal Vibes In White Outfit With Jake Bongiovi At Engagement Party,Millie Bobby Brown wore white and gave off bridal vibes at her engagement party with Jake Bongiovi.

Tags: Fashion hollywoodlife.com Jake Bongiovi Millie Bobby Brown Weddings

Kylie Jenner's car stealthily leaves rumored beau Timothée Chalamet's Beverly Hills mansion

Kylie Jenner's car stealthily leaves rumored beau Timothée Chalamet's Beverly Hills mansion,Jenner and Chalamet first sparked romance rumors in early April after an insider claimed to gossip Instagram Deuxmoi they were seeing each other.

Tags: Celebrity celebrity couples celebrity dating Celebrity News celebrity photos Entertainment kardashians kylie jenner Movies pagesix.com romance rumors timothee chalamet TV

Sotheby's buys former Whitney Museum building for more than $100M

Sotheby's buys former Whitney Museum building for more than $100M,The famed auction house will call the brutalist Breuer Building on the Upper East Side its home in the coming years.

Tags: art Commercial Real Estate nypost.com real estate Sotheby's the frick collection upper east side whitney museum

North Fork frenzy: Home sales heat up on the Long Island Sound

North Fork frenzy: Home sales heat up on the Long Island Sound,Home sales are seesawing on the East End of Long Island. While tony Southamptonites are watching home prices tumble, their low-key neighbors on the North Fork are seeing median prices...

Tags: alexa Alexa Hamptons luxury luxury real estate nypost.com real estate residential real estate the hamptons

Mariah Carey's Atlanta mansion sells at a loss for $4.3M

Mariah Carey's Atlanta mansion sells at a loss for $4.3M,The pop music icon sold this grand residence for about $1.35 million below what she paid for it in 2021 to Michael Dickey, the CEO of Modern Luxury Media.

Tags: Atlanta Celebrity Real Estate luxury real estate mansions Mariah Carey nypost.com real estate